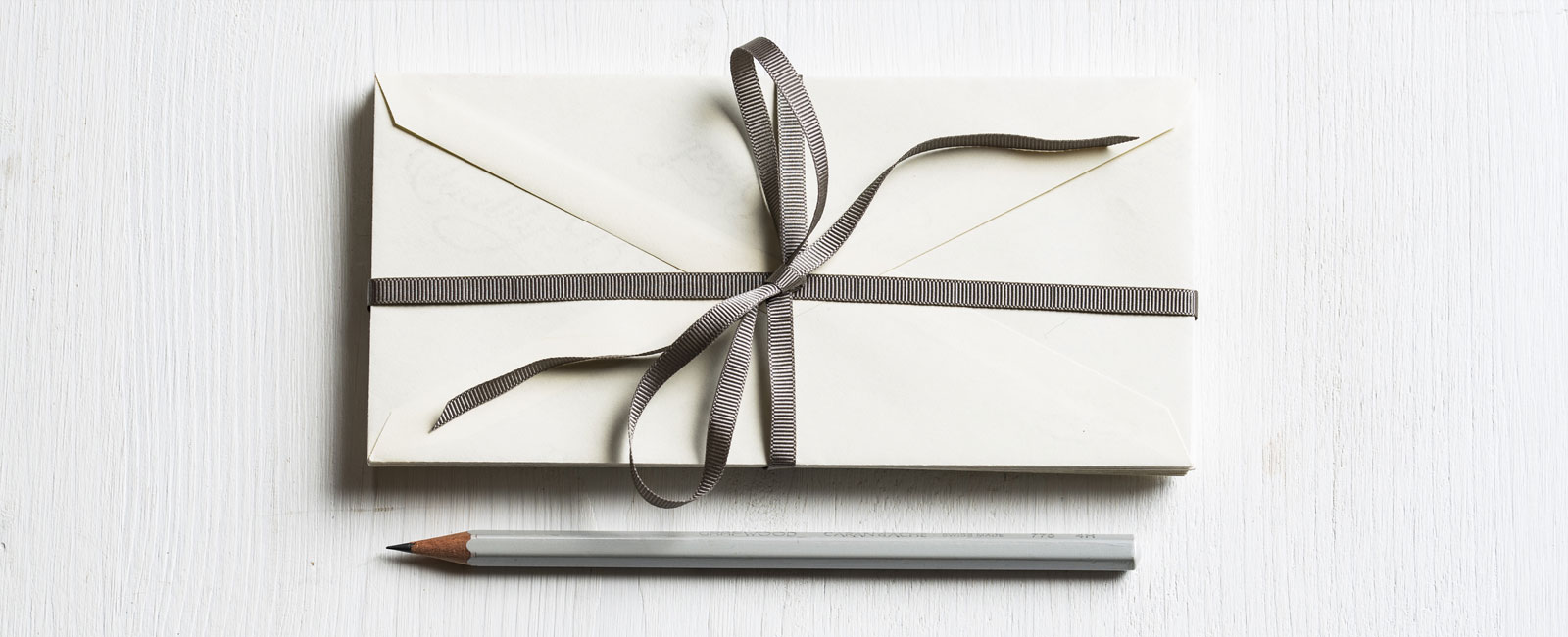 Dear Lita,
Thank you for the wonderful job you did helping us to declutter and organize our home for sale.  Your organizational skills and your calm demeanor really helped us to deal with the emotion of downsizing and moving to the next phase of our lives.  You helped us tackle this huge job by using your excellent organizing and people skills.  You helped us determine what to donate, what to give away, what to keep and most importantly what to throw away!  You made the job fun and we made a friend for life.  We could not have done it without you!  Our house is now on the market and looks like a model home thanks to you!  When we move we want you to come and get us organized in our new home!
Thank you!
Dorothy
Fairfax, VA
---
What can I say about the services that Lita provides. I did not even like to come home to my house. Our house was so out of control I couldn't stand it. In the time I spent with Lita we worked on and completed my master bedroom, bathroom, kitchen/dining area, and laundry area. What a difference it has made for us in our home. Notice I now call where we live a home; not a house. What was just a place to live before is now truly a home. We are far from perfect, but oh so much better. I like to think that we are a work in progress. I have taken what I learned and used it in other rooms in our home and I cannot believe the difference. We still have a couple of areas to work on, but we are getting there.
If you are on the fence about whether a professional organizer is worth it——trust me Lita is more than worth it. This was by far the best Christmas present I have ever received.
Thank you, Lita.
D.G.
Temple, TX
---
Lita brings beauty and impeccable order to her clients' spaces and lives. She has a vast repertoire to draw from and cares deeply about giving the very best service.  I highly recommend her.
Marla Dee
President of Clear & SIMPLE
---
The best decision I made after buying my first home and moving my family (mother & brother) to join me, was to hire Lita to help us unpack and get organized. We combined 3 households into one and each of us is a packrat of the highest order. Lita listened to each of our goals and developed a plan we could live with.
Lita organized our garage with all of our still packed moving boxes and systematically unpacked each room. Within a week we could actually walk into our living room without running into boxes! This process was followed for each room: kitchen, dining room, bedrooms and even the bathroom!
My brother Jeff is a professional chef and has hundreds of cookbooks! Lita helped him organize his books by specialty and even (thank you Lita) purge some. She worked with me to set up a more organized home office. Lita was willing to assist us in any way to get rid of our clutter from taking items to Goodwill or Salvation Army to shredding large boxes of old paperwork.
If you are sitting on the fence about whether to hire an organizer, jump into Lita's yard. You won't be sorry!
C.K.
Copperas Cove, TX
---
Keeping my kitchen organized and neat had not been high on my list of priorities. My pantry was overloaded with products that had well exceeded their suggested expiration dates, countless open boxes of stale cereal, and some things that I hadn't seen since the day we brought it home and forgot it was there. With the pantry so packed the over flow of new items from the grocery store ended up on the counters and … well you get the picture.
Lita came into my kitchen and took it from an area that looked like a tornado had been through it and turned it into the room that a kitchen is supposed to be: a welcoming environment where everyone gathers to prepare and enjoy a good meal. She was very intuitive as to how I wanted to keep my kitchen and had some really great ideas on organizing the pantry so everything that she didn't throw out would still fit in it. The way she organized the pantry I can now easily see what I have so I don't buy duplicates. Lita didn't make me feel guilty or embarrassed about the condition my kitchen was in and I plan to use her organizing suggestions to attack my other disaster area… my bathroom.
Thank you, Lita, for all your hard work, patience and inspiration.
P.W.
Flower Mound, TX
---
Please allow Lita to give you back your life! Everything seemed to be spiraling down for me as I struggled to make sense of my finances, insurance, banking, bookkeeping, bills, budgets, correspondence, memorabilia, photos, etc. Just as I was going under for the third time, Lita appeared at my door like an angel. After just a few visits, I had regained my space, peace, sense of humor and confidence. Lita is tough (making you realize you cannot keep every single scrap of paper that comes into your life) but gentle and nonjudgmental. She faced down an overwhelming pile of boxes full of my junk that I had been hoarding for the last three years and systematically went through them with me sorting, discarding and organizing. It was the best money I\'ve ever spent and certainly less expensive than a psychiatrist!
E.M.
Temple, TX
---
I have known Lita Daniel for 20 years as a wonderful friend.
At the beginning of this year, my husband who was a Pack Rat, died, and I looked with dismay at the house that had to be denuded of over 50 years of "collecting". I was totally overwhelmed at the magnitude of the task that lay ahead of me. Lita, with her absolutely amazing organizing capabilities came to stay with me for a few days. During that time, she moved into my kitchen and out of the cluttered chaos which had resulted from my late husband and his first wife\'s poor health, with no noise or drama, made the room a place where I now delight in being, cooking and entertaining in the small dinette attached. I am now proud to open any of the cupboards, fridge, deep freeze or pantry in front of guests and to be able to see without the customary cringing, the orderly display of it all. With no fuss, she organized the laundry and my dining room as well so that it is easy for me at an advanced age and short stature, to be able to see and reach everything that is necessary to make my living comfortable.
Lita gently puts her points across as to what has to discarded and then gets on with obvious enjoyment, in making one's home a place of pleasure to show off. I have no hesitation in recommending Lita of Regain Your Space to undertake any organization of your home or office. The name of her company aptly describes her capabilities.
Barbara F.
Atlanta, GA
---
I cannot begin to express how much calmer I am since Lita Daniel  taught me how to organize my home office. I had  organizational problems for years, and although I have a shelf full of organizing books–I tried to solve the problem alone at first–nothing worked for long.   Lita listened closely to all of my concerns and genuinely cared about my progress.  As a writer working from home, I had an office cluttered with newspapers, magazines, loose reference articles and books.  I can now find just about any document that I need within ten seconds. I recommend Lita Daniel highly–especially if you've tried everything else. And by the way, Lita lives in Texas and I live in Mississippi, so my husband and I flew her down here. Yes, she's that good and it was worth it.
Daisy Karam-Read
Gulfport, MS
---
When a person gets to the point that their stuff is in control of them, there can be an overwhelming feeling of despair. I was in this situation when Lita Daniel came to help me. Lita listened more than she spoke and walked with me through the piles of indecision. She aided me in letting go of the evidences of past successes, symbols of failures and remorse over missed opportunities. She has respectfully and repeatedly encouraged me to keep my eyes on the here and now and visualize a great future. As I've let go of these weights, my mind has been lightened and cleared for what\'s to come. She has continued with follow up, helping me to question my use of resources, time, space, energy and commitments. The changes in me have been amazing.
Thanks, Lita, you're my hero!
N.H.
Temple, TX
---
Lita has been such a breath of fresh air to me! I called her feeling the weight of disorganization and clutter. She turned something that I was totally dreading into something manageable and fun! She not only helped me de-clutter and organize my entire home – but taught me how to keep it de-cluttered and organized! I have continued to use what she has taught me – THANK YOU, Lita!
I would totally recommend her services if you need help. It was one of the best investments I have ever made!
P.K.
Belton, TX
---
I am not exaggerating when I say that Lita saved my life or at the very least- my sanity! I am so thankful that I made that first call over a year ago. I felt like I was drowning in all the paperwork I had accumulated over way too long. I also had boxes of my mom's paperwork that I was afraid to destroy. I honestly did not know what I needed to keep and for that matter, I was not even sure of what I had.
Lita patiently and methodically went through all those boxes. She took out what I needed to keep and we shredded what I didn't need to hold on to. If I felt especially anxious about parting with something, Lita was very patient to explain why I didn't need to keep it, then gave me time to digest that fact and felt okay about destroying those items. She has managed to make my numerous file cabinets full of paperwork into one organized file cabinet and another file cabinet full of my instruction manuals. I have never been able to locate everything at any given time. My life has changed in so many ways because of Lita's influence in my life.
Lita was also instrumental in helping me gather all the information we have related to insurance, bank accounts, etc. so that I feel our "house is in order". After being responsible for my mother's things after she died, I felt the need to get my own things organized and on paper. Lita to the rescue again!!!
Now Lita comes over about once a month to make sure I'm still on track. I am doing so much better with organization but I still feel reassured when Lita comes over so I can ask questions and get reassurances.
THANK YOU, THANK YOU, THANK YOU, Lita, for your guidance and for your friendship!
K.R.
Killeen, TX
---
A huge thank you to Regain Your Space! When Lita came to our home I did not know where to begin and how to start organizing. I am a busy mom of three children, a parent of a child with a disability, military spouse and I work part time in the home. I struggle with finding time and don\'t know where to start. Lita helped teach me how to organize and prioritize what my areas of concern were as well as helped me see where we needed to focus. The amazing transformation in our home has saved our family time, stress and money. Lita helped create space, kept me focused and changed our lives. I realize that organizing does not happen overnight and is an ongoing process and we will definitely continue to use Lita to fine tune our home to keep things functional, organized and happy!  I highly recommend Lita and Regain Your Space.
S.S.
Harker Heights, TX
---
I have worked with Lita for two years, as she helped me reorganize several areas of our house. I like how Lita always seems to begin with a vision, which she organizes mentally, and then sets out to compose it one step at a time. This method is very calming for someone who works with her. Of course, she wants to know what your needs and vision are also, and more than team work, it's more like creating harmony in a musical way: a quartet with two violins if you wish. From other testimonials, she seems to get in step with all her collaborators (the maîtresses de maison, mistresses of the house) very quickly and have a sixth sense for being on the same wave length. My images are a bit much, I know, but I am trying to explain why Lita is such a good organizer as well as such a good people-person. I have worked with bossy organizers, organizers who needed constant direction, organizers who didn't even understand the concept of categories, and Lita is a true professional, with a gift for her vocation. She works quickly, is not adverse to reconsidering a choice we made together, is detail-oriented, and works just as well clearing out a garage or shed as reorganizing a closet. I also like her aesthetic eye: if asked which of two almost identical skirts to keep, she'll tell you and tell you why. She herself is always professionally dressed, it's a pleasure working with someone whose simple style, colorful and well-cut, is another sign that, with her help and presence you too can reach such a level of serenity reflected in her personality.
N.K. – Copperas Cove, TX  (8/28/12)